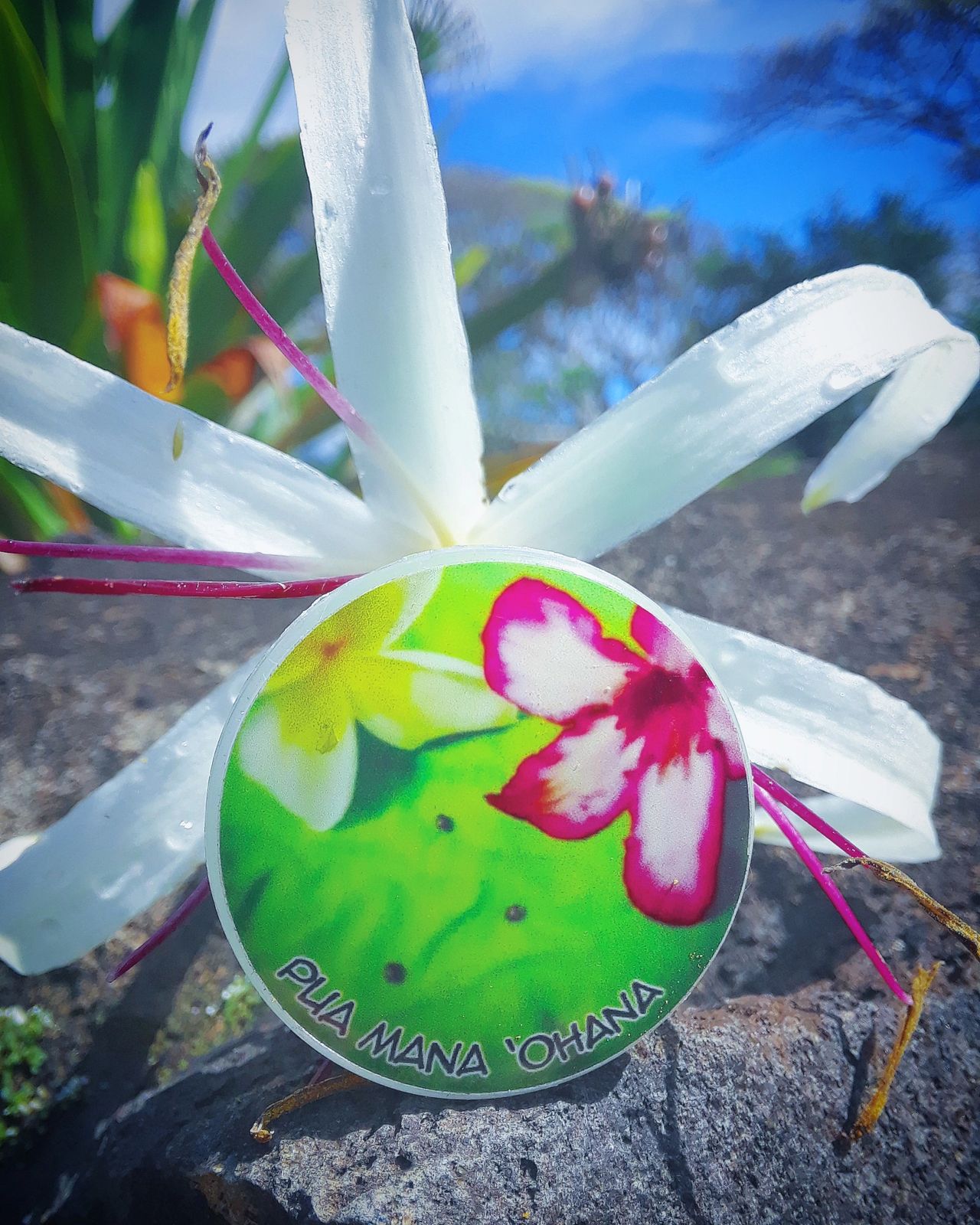 Hawai'i is a very special place, the most isolated tropical island chain on Earth, a paradise that gave birth to some of the most legendary Pakalōlō of all time.
Great Hawaiian Pakalōlō strains like Maui Wowie, Puna Buddaz, Kaua'i Electric and Kona Gold have names, flavors and effects that are universally recognized by Pakalōlō puffers all over the planet, strains that have reached out and touched the world, blessing Pakalōlō lovers around the globe with a tropical terpene laced taste of the Aloha Spirit.
You may have heard of the super potent massive King Kamehameha sized buds harvested from the Hawaiian landrace sativa Kona Gold, or perhaps you have seen the name Kona Gold plastered on Pakalōlō paraphernalia, T-shirts, bootie shorts and bumper stickers, but what do you really know about Big Island's own Kona Gold?
Kona Gold is master breeding by ancient Hawaiians at it's finest.
Of all the amazingly diverse and wonderful Hawaiian landrace genetics out there, Kona Gold shows the most indications of selective breeding for potency, flavor and yield by the humans who love her.
Ancient Hawaiians recognized many phenotypes and varieties of 'Awa (or kava kava) root and were well aware of the medicinal and psychoactive properties associated with the diverse tropical flora of Hawai'i.
There is a legend of a chief who lost his mate.
The Kahuna La'au Lapa'au (expert in herbal medicine and plants) told him he could take the Pua (flower) spirit road down the vines and the roots of the Koali pehu ( moon flower/ morning glory / blue dawn flower) or by way of Hawaiian baby woodrose seed spirit guide in order see her again.
Hawaiian Pakalōlō strains were not just randomly thrown in cane fields and bred for the next hanauna (generation). Ancient Hawaiians were quite accomplished botanists and the worldwide popularity of highly regarded Hawaiian Pakalōlō genetics is a direct reflection of this fact.
Some of the best coffee (and Pakalōlō) in the world is cultivated on the Southern Kona side of Big Island in rich volcanic soil aided by ample Hawaiian sunlight.
Preserved by Hawai'i 'Ohana for Hanauna (Generations) and made popular to the marijuana masses by Hawai'i Grateful Dead and Merry Prankster 'Ohana, by the late 60's to early 70's Kona Gold was a household name far, far away from her volcanic homeland.
Kona Gold was rumored to be Jerry Garcia's favorite strain and Hawai'i Deadhead 'Ohana made sure to keep Mason jars of cured Kona Gold on hand for his frequent visits to Big Island. Jerry loved chilling in Kona and would jam Ukulele with Big Island 'Ohana on the beach.
Perhaps one of the reasons he was attracted to our loving little community on the Big Island of Hawai'i is due to the fact that no one harassed him for being a rock star in Kailua-Kona like they did in San Francisco or anywhere else hippies congregated on the mainland. In Kailua-Kona everyone is treated with Aloha and respect, whether you are a rock and roll icon or an unknown drifter riding waves in paradise.
The Grateful Dead toured all over the world and many Hawaiians went along for the ride, enjoying the American scenery on quite a long strange trip indeed. Hawaiians are some of the most experienced travelers on Earth with Polynesian ancestors arriving in outrigger canoes by navigating stars and following birds for Hanauna (generations).
The Greek Proverb: "Society grows great when old men plant trees whose shade they know they shall never sit in," is a wonderful parallel to the Hanauna (generation) long Huaka'i (journey) of the Polynesian ancestors of Kānaka Maoli (Native Hawaiians) to the islands of Hawai'i.
Kona 'Ohana fondly remember a Jerry Garcia Band show in Hilo 1990 as one of the last times Kona Gold was easy to find in public on the Big Island.
Soon after Kona Gold faded away…just like the Grateful Dead…
By 1998 White Widow and other haole (alien, foreign) strains had invaded the islands with their fast flower cycles and fresh new faces leaving many Hawaiian sativa strains on the back burner, kept only by the most die hard Hawai'i Pakalōlō preservationists. Mahalo (thanks) to those who made it possible for us to enjoy the soaring HI high of Kona Gold to this day.
Kona Gold is absolutely massive and can be a serious hassle growing indoors as you need a indoor amphitheater or domed football stadium to contain her ridiculous growth.
Perhaps the Roman Pantheon would have enough headroom for Kona Gold to fully develop indoors.
Hawaiian Pakalōlō Roots is a perfect title for an article about Kona Gold as a sure fire way to identify the real Hawaiian Landrace Kona Gold is by her ridiculously riotous root system.
Kona is the windward dry sunny side of the Big Island consisting of an absolutely gorgeous landscape; the most crystal clear blue water you have ever set eyes upon, stunning beaches like Kua Bay, Makalawena, Ho'okena, Honaunau, Spencer Beach Park, Magic Sands and Hapuna to name a few. Another unique part of Kona side's natural beauty and allure is the many different stages of Pahoehoe and 'A'a lava flows.
The roots of Kona Gold must travel deep beneath the surface and maneuver their way down through lava rock to find fresh springs and aquifer below.
Our genetic specialists hypothesize that Kona Gold is perhaps one of the most ancient Hawaiian strains as it would have taken many, many decades, perhaps even centuries to adapt to the rugged A'a (lava) fields of Kailua-Kona and develop a root system so strong and fully capable of finding water in even the Kaʻū Desert (for old school growers who know and grow Kona Gold down South Point).
Kailua-Kona is estimated to get a whopping 300 sunny days per year and receives very little rain. With all this Hawaiian sunshine Kona Gold has been able to develop into the magnificent masterpiece of marijuana medicine she is today.
When you are growing Kona Gold you will observe her root system will quickly fill any size pot, and if there are drainage holes in your pots you will see roots climbing through searching for water to guzzle as she grows even mo' massive by the second.
So much Kona Gold was un-righteously confiscated by Green Harvest that many local people under 40 in Kona have never even even sampled her heavy heady Hawaiian high and some even believe Kona Gold is a myth, like many of our other Hawaiian landrace genetics lost in time.
Many myths and stories originate from facts distorted over time, retold differently by each generation, like a game of telephone passed down over the years.
Kona Gold is no myth and neither is '98 Aloha White Widow — though they are both legendary, and rightfully so due to their devastating effects, pungent aromas, and unique flavors.
Here is a good question to ask yourself if you are ever lucky enough to be stranded on a gorgeous and lush tropical Hawaiian island:
Would you rather have?
A gold nugget??
or
A nugget of Kona Gold???
Aloha a hui hou,
Pua Mana 'Ohana
~ Pua Mana 'Ohana & Pua Mana 1st Hawaiian Pakalōlō Seed Bank release our rare endangered Hawaiian Genetics for souvenir & preservation purposes ~