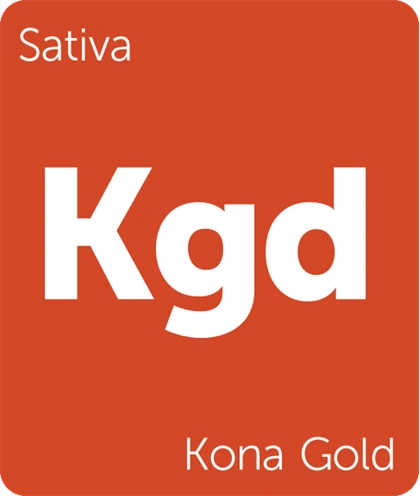 "Prior to the late 1970's, virtually all commercially available cannabis products came from the great outdoors. Many of these varieties had been grown in their particular region since antiquity – not since the advent of sailing had a greater diversification and distribution of the herb occurred.

Most cannabis available was also very well acclimated to its particular region of origin. Certain places tended to produce very unique and desirable types of herb that were renowned to each region. I like to refer to these high-quality cannabis producing areas as "sweet spots." The products coming out of these sweet spots during this era were among the finest herbs ever available." ~ DJ Short: How to bring out the Sativa & Breed the Ultimate Buds
Rare is the cultivar of cannabis that rivals the mouthwatering medicinal masterpiece known as:
Hawaiian Sativa
Blessed with a delightfully complex tropical terpene profile, reminiscent of a sweet submersion deep into the frosty flavors of paradise — along with her effervescent, electrifying effects — Hawaiian Sativa is a quintessential Queen who earned her place up high (literally) on her tasty THC-throne.
Not only are her rivalries rare — she herself is rare — in fact, old school Hawaiian Sativa strains, made world famous in the 1960's & 70's (Mahalo = Thanks to the accessibility allowed by the blooming global travel industry), are considered endangered species with only a small group of freedom fighters retaining the original genetics intact and unadulterated.
Cross pollination of invasive Pakalōlō pollen, sent upon the wind by amature breeding projects, coupled with an airborne marijuana eradication program called Operation Green Harvest, almost completely annihilated Hawaiian Sativa strains like Kona Gold, Kaua'i Electric & of course Maui Wowie.
Were it not for global Pakalōlō Preservation efforts these magical, medicinal strains may have been lost forever…
Hawaiian Sativa strains are long flowering, taking anywhere from 11 to 14 weeks to mature, depending on the specific phenotype of the plant.
Similar to a fine wine, one must be patient when waiting for a Hawaiian Sativa strain to develop & ripen.
Her luxuriously long Pua (Flower) period is part of the reason Hawaiian Sativa strains are so rare to this day.
Many growers opted out of a 11 to 14 week cannabis commitment in favor of faster flowering 8 to 9 week Indica & Hybrid strains, during a day when the smell & size of Pakalōlō plants could spell doom for a grower unlucky enough to have their Pakalōlō projects discovered.
While Hawaiian Sativa strains thrived being cultivated in full sun during our legendary long season, here in Hawai'i — a particularly rainy short season would make it difficult to reach dakine finish line — with the exception of Hawaiian Sativa strains with the most Mana (Spiritual Power) from the windward, or rainy side, like magical Maui Wowie from Hāna Maui, down lovely little Lower Nāhiku Road, to that legendary landrace Hawaiian sativa strain, hailing from high up upon Mt. Wai'ale'ale — Kaua'i Electric.
Were it not for our old school Pakalōlō Preservation 'Ohana (Family) taking risks to ensure the survival of magnificent medicinal Hawaiian Sativa strains — we may only have legends left.
Our Kūpuna (Wise Elders) continued to preserve & protect Hawaiian Sativa medicine through the War on Drugs, despite being subjected to punishment — losing property, freedom & in extreme cases, due to the fact growers were considered outlaws who could not call law enforcement agencies for assistance in times of crisis — some even paid the ultimate price: their very lives.
Now, Mahalo nui (Huge Thanks) to the re-legalization of the healing of the nations, medical cannabis cultivation is protected by law in 33 states, here in America.
Rippers (as Pakalōlō Pirates were called in the past), can no longer rely on the shadows to conceal their cannabis crimes.
We are now learning just how crucial Hawaiian Sativa strains are with Sativa science advances.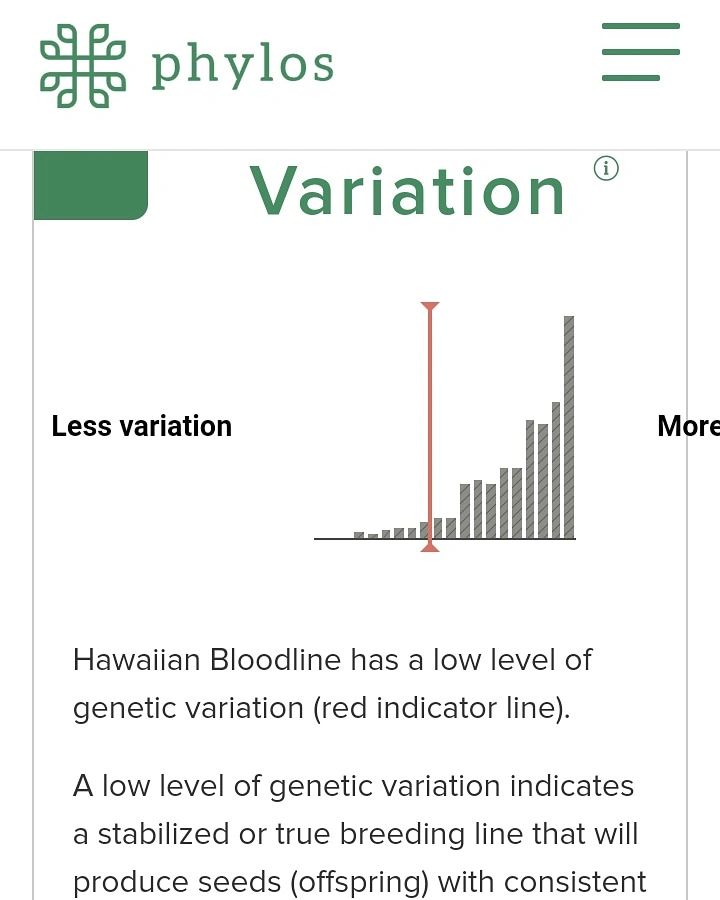 Cannabis Genotype Sequencing from Phylos Bioscience teaches us our Hawaiian Bloodline phenotype of Kona Gold is one of the oldest strains in their entire Genetics Database, displaying a lower level of genetic variation than the vast majority of landrace strains tested.
Come with our Genetic Specialists, on a stoney stroll, as we explore dakine dank delicacy known as:
Hawaiian Sativa
KONA GOLD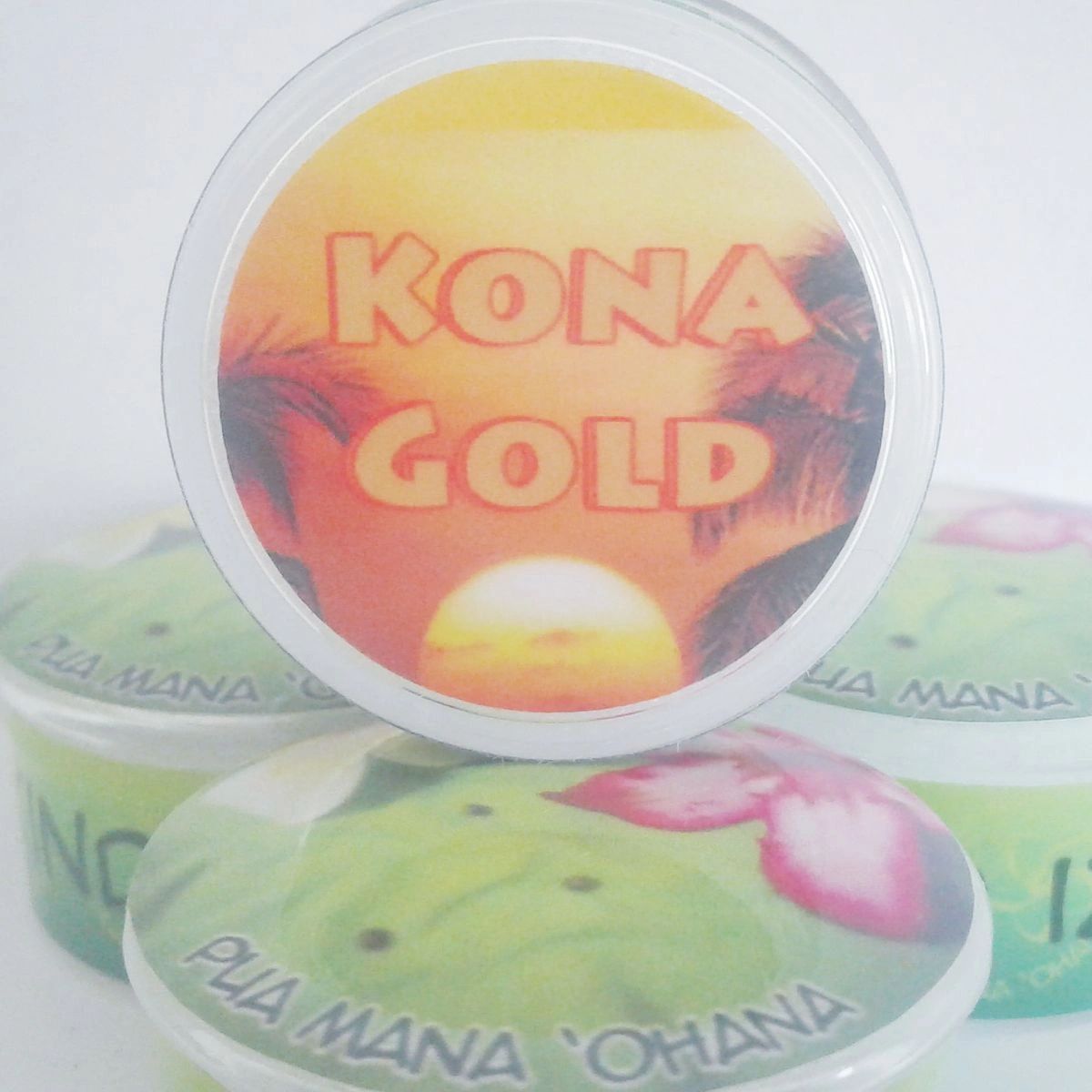 Kona Gold is a legendary, totally devastating Hawaiian Sativa born and raised on the Kailua-Kona side of the Big Island of Hawaiʻi.
One of the most sought after Hawaiian strains of all time – and for good reason – a heavenly hit of Kona Gold will knock your worries flat like one mean Hawaiian punch, sending your soul sailing serenely into the Kona sunset…
Kona Gold is powerful, potent and provokes plenty passion as she has been cultivated with Aloha & world renown Big Island Love upon the Earth's largest volcano for Hanauna (Generations).
Kona Gold received her famous name due to being completely covered in golden crystals — as well as for her champion gold cup status among the heaviest hitting Hawaiian Sativa strains ever to bless the scene of green.
Yield: Nui = Big, Large
Flavor: Sweet, Tropical, Hawaiian Honey
Flower time: 10-11 weeks
Photoperiod: Hawaiian 11/13 or Traditional 12/12
Indoor/Outdoor: Can/Can
#KonaGold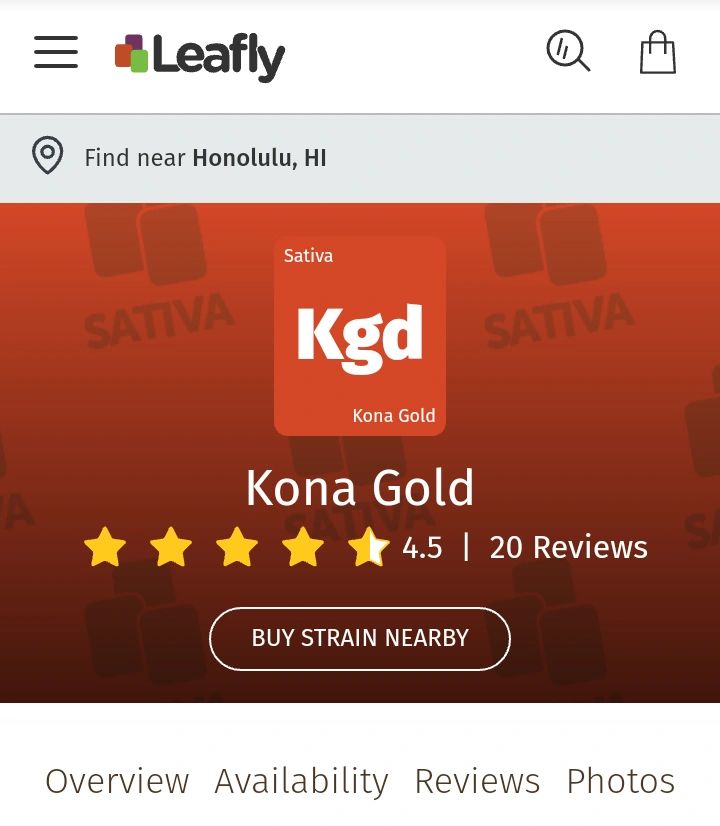 MAUI WOWIE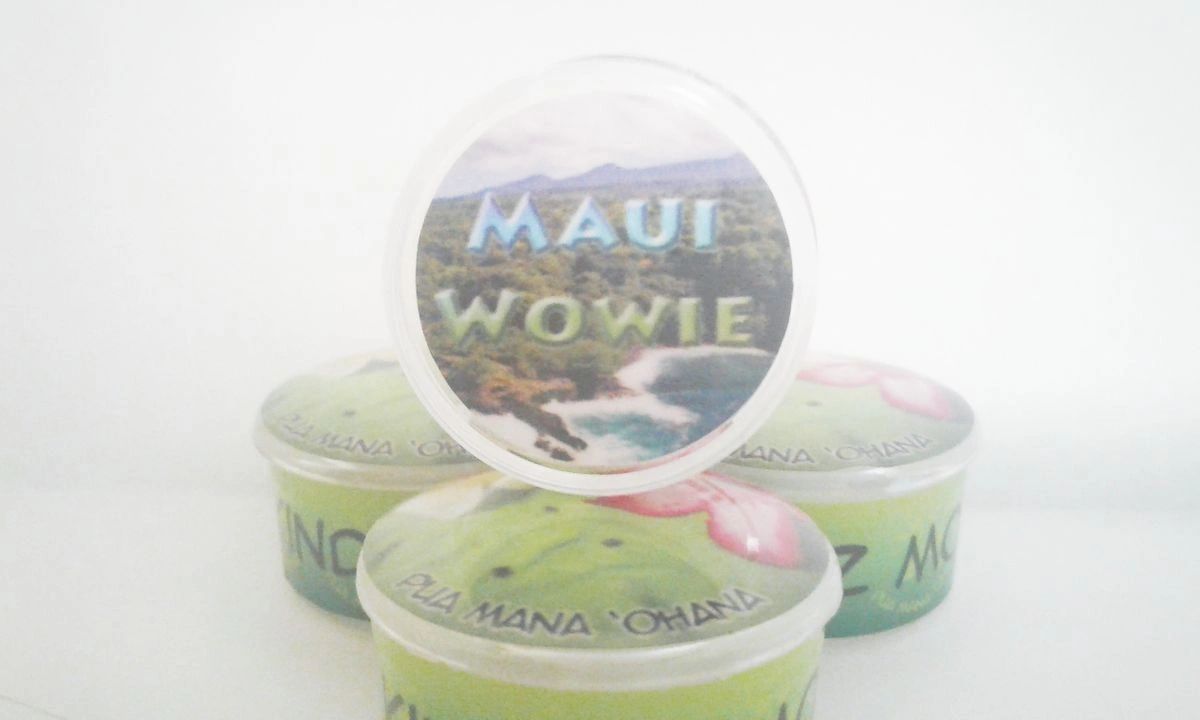 Straight outta Lower Nāhiku, take a long strange trip down the legendary long & winding road to beautiful breathtaking Hana Maui — a magical mystical place where the true Maui Wowie Hawaiian sativa genetics originated!
Maui Wowie is a giant juicy jungle tropical terpene rich strain preserved, protected & passed by Bradda Joseph of lower Nāhiku that became world famous in the 60ʻs & 70ʻs…
A sweet upbeat tropical Hawaiian Sativa, perfect for the dawn patrol Heʻe nalu (surf) ʻOhana (Family) or any Ala Mea Puhi Palaoa (wake and bakers) ready to get out there and seize the day superbly stoned and satisfied!!
One puff or magic drag in of real deal Pakalōlō from Maui will have you saying "Wowie" and jumping psychedelic waterfalls with da locals blazed up all day long!!!
Yield: Nui = Big, Large
Flavor: Sweet, Tropical, Citrus Fruit
Flower time: 10-11 weeks
Photoperiod: Hawaiian Style 11/13
Indoor/Outdoor: Can/Can
#MauiWowie
KAUA'I ELECTRIC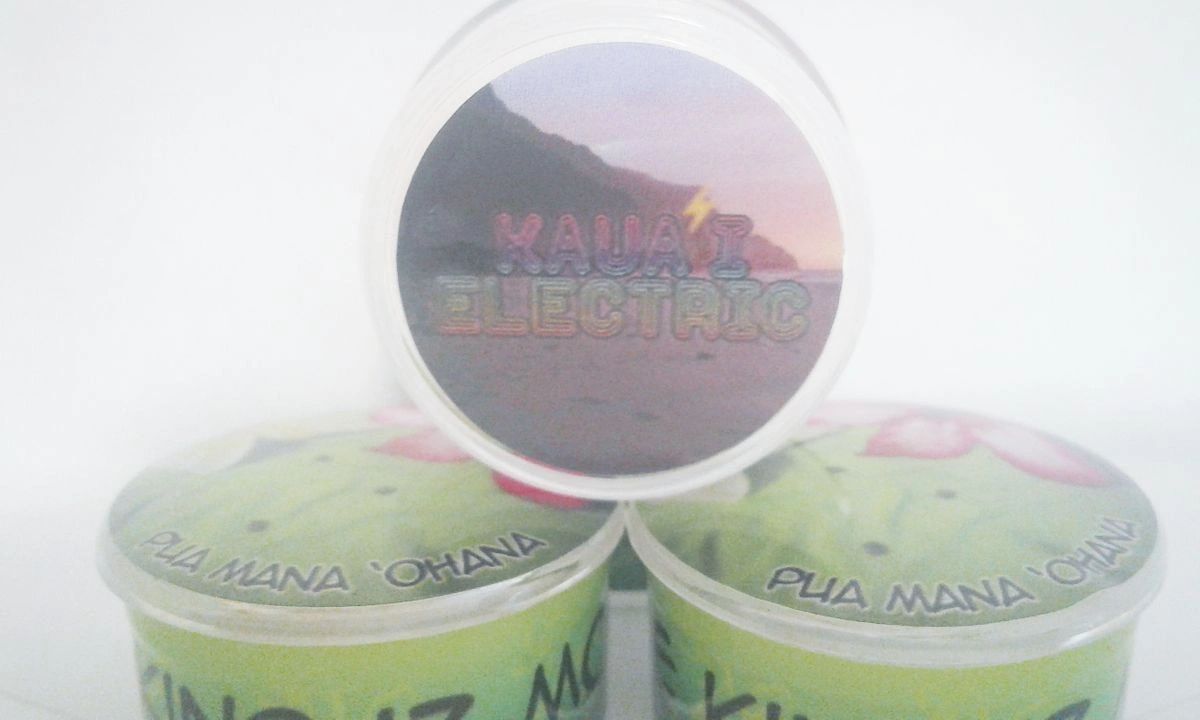 Kaua'i Electric — the one and only lovely lucious Hawaiian landrace from the island of Kaua'i!
Kaua'i Electric gets her name after hanauna (generations) of cultivation up the Powerline trail on Mt. Wai'ale'ale — the rainiest place on planet Earth.
Kaua'i Electric is a hearty Hawaiian Sativa that soothes the soul while inducing a peaceful floating blissful feeling reminiscent of frolicking freely on a isolated tropical Hawaiian beach without a care in the world.
If you are looking for a old school, feel good Hawaiian Sativa strain to melt away the pain from the home of the Earth's most rain — Kaua'i Electric is for you…
Yield: Nui = Big, Large
Flavor: Sweet, Tropical, Fruit
Flower time: 10-11 weeks
Photoperiod: Traditional 12/12 or Hawaiian 11/13
Indoor/Outdoor: Can/Can
#KauaiElectric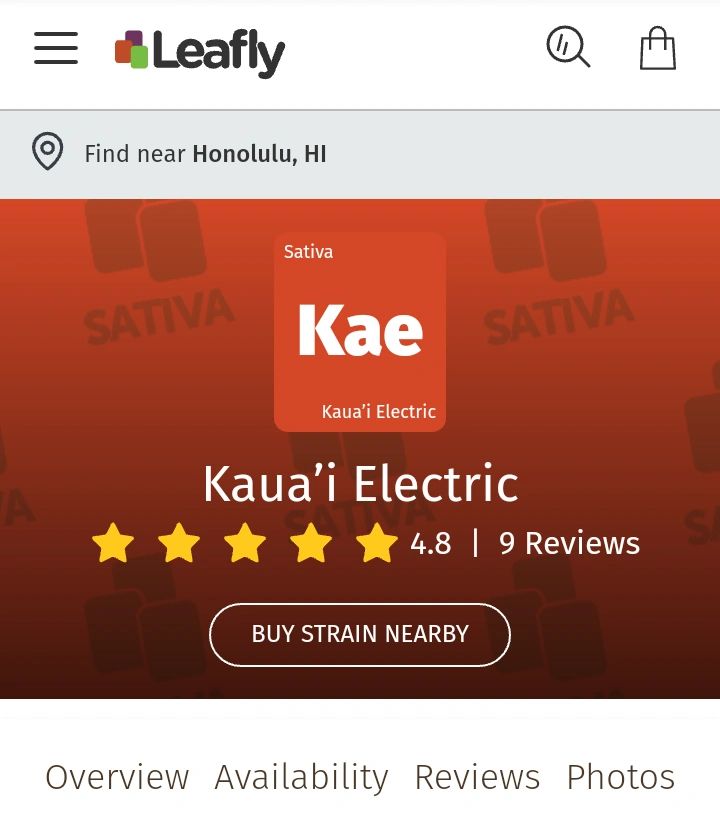 Mahalo nui loa (Thank you very much) to our 'Ohana (Family) at Leafly & Phylos Bioscience for providing a platform for Pakalōlō people to share our experiences & learn about our medicine.
As sativa science advances we will learn mo' about dakine medicinal masterpiece that is:
Hawaiian Sativa
Until that day:
Aloha a hui hou
(Farewell until we meet again)
Aloha a hui hou
Pua Mana 'Ohana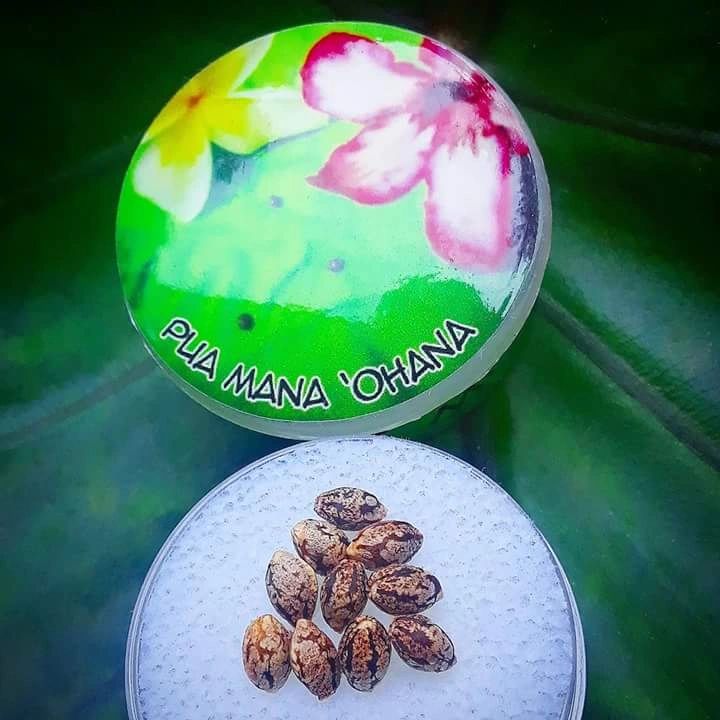 ~ Pua Mana 'Ohana & Pua Mana 1st Hawaiian Pakalōlō Seed Bank release our rare endangered Hawaiian genetics for souvenir & preservation purposes ~