Our HI Hybridz collection was created to raise awareness about rare endangered Hawaiian Genetics by blending popular Pakalōlō strains with classic old school Hawaiian.
Trendy terpene trees like GSC, GG#4 (formerly known as Girl Scout Cookies & Gorilla Glue prior to being served cease & desist notices from both of the respective companies who originated the names) and Grandaddy Purpz are well known members of the cannabis community.
Everyone in the world of weed knows Cookies by now, in all of her glorious inebriating incarnations — but do you know what happens when you add some Kona Gold & Caramel Kush to your cookies?
Caramel Kona Coffee Cookies are cookies with a tropical twist. Those medicating with this phenomenal Pakalōlō plant will notice that classic cookie craving is satisfied, complemented with a saucy serving of sweet Sativa, sending the cookie consumer high as the sky.
Our Genetic Specialists bred Kona Gold with GG#4 to create Godzilla Glue #44 — increasing the yield of the High Times Cannabis Cup award winning powerhouse due to Kona Gold's healthy Hawaiian harvests — all the while piling on layers upon layers of tasty tropical terpenes, blessing this bountiful bud bush with a bodacious boost.
If the kitchen is out of cherries to top off your sativa sundae — no worries, we get grapes!
Grandaddy Purpz is perhaps the most well known purple Pakalōlō plant in circulation today. Her heavy heady indica berry qualities are world renowned. When our old school sativa scientist strain doctor dosed her up with pollen from the legendary landrace Hawaiian sativa strain Kaua'i Electric — the results were nothing short of electrifying!!
GDP Electric
(Grandaddy Purpz x Kaua'i Electric) 
This very special new member of our HI Hybridz collection is a personal breeding project of one of our genetic specialists from the garden island of Kaua'i!
Grandaddy Purpz is a strain that needs no lengthy introduction, as she stocks shelves of dispensaries worldwide due to her heavy heady very berry Indica medicinal disposition. One of the most potent purple strains on Earth bred by California growers across da Pacific Ocean who share our love of prize Pakalōlō plants as well as wave riding and surfing ~ a sport invented here in Hawai'i and made popular globally by the late Great Duke Kahanamoku.
Kaua'i Electric is a sweet sizable legendary Hawaiian landrace from the garden island of Kaua'i grown, known and loved worldwide — what we didn't know was how epic it would be to breed the two heavy weight cannabis champions together…until now…
Purple, frosty and a formidable contender in and area — GDP Electric can hold her own and owns the throne in any cannabis competition!!
In development for years by our Kaua'i 'Ohana (Family) ~ GDP Electric is finally ready for release and coming soon to a grow near you…
Mahalo Ke Akua = Thank God
Yield: Nui = Big, Large
Flavor: Tropical, Hashy, Berry
Flower time: 9 weeks
Photoperiod: Traditional 12/12 
Indoor/Outdoor: Can/Can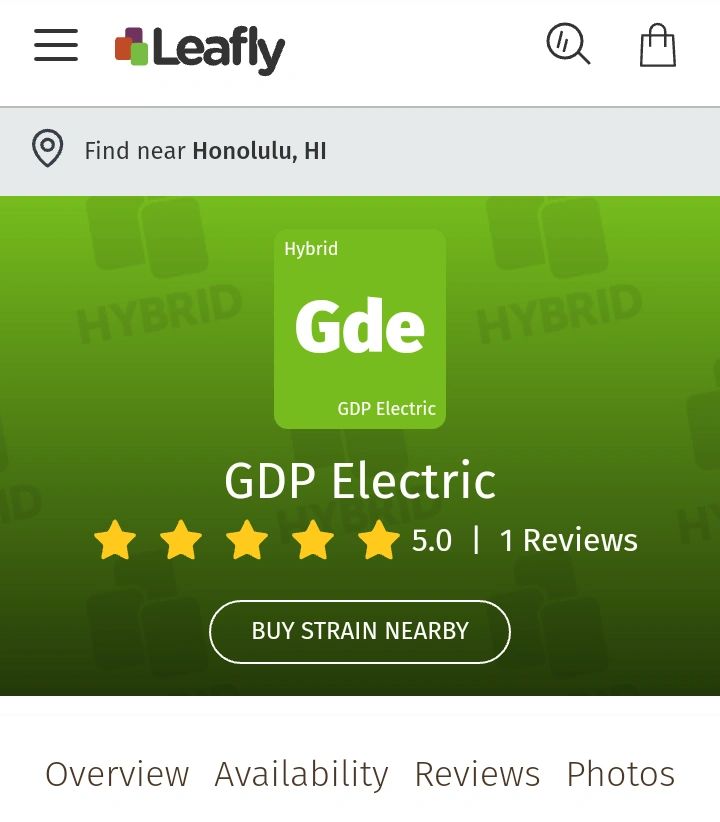 #GDPElectric
Godzilla Glue #44
(Kona Gold x GG#4)
Pua Mana 1st Hawaiian Pakalōlō Seed Bank proudly presents:
~ Godzilla Glue #44 ~
(Kona Gold x Herban Tribe GG#4)
Kona Gold dakine fearsome & ferocious Father of Godzilla Glue #44, is a gigantic Hawaiian Sativa of legendary proportions ~ Kona Gold is livin so large in fact that Green Harvest helicopters had no problem spotting huge Hawaiian Pakalōlō plants from outer space and nearly eradicated every plant…Mahalo (Thanks) to all of our Hawai'i 'Ohana who have labored diligently for Hanauna (generations) to ensure this endangered sativa species stays around for many more on channel 44, Green Harvest was unsuccessful in their attempts at eradication of our sacred medicine, the healing of the Nations.
Speaking of 44; once we sourced the original ooey gooey GG#4 cut from the super heroic Herban Tribe's Mothership dispensary Amazon Organics home of some of the most extra-terrestrial quality you will find on Earth, we had to breed her with our massive Killa Kine King Kamehameha Kailua-Kona Gold Kane (Male) — the results are nothing short of amazing as Kona Gold is already one of the most frosty flavors from the Hawaiian Islands — add some of that GG#4 you get a faster flower plus potent power that will put even the heaviest hitters down for the count off even the smallest amount!!
The term "small amounts" or as we say in Hawai'i "small kine", is not really in the violently vicious vocabulary of the abundant animal-istic marijuana monstrosity guerilla grown and known as:
~ Godzilla Glue #44 ~
Yields are righteously ridiculous Mahalo to our meticulous genetic specialists cultivated with Big Island love straight from the heart, you will need more than darts to stop Godzilla Glue once she departs & starts upon her ravenous rampage, deep within the darkest regions of your refrigerator…we may just find you; high with a little help from our friend:
~ Godzilla Glue #44 ~
Mahalo Ke Akua = Thank God
Yield: Nui = Big, Large 
Flavor: Tropical, Fruit, Skunk 
Flower time: 9-10 weeks
Photoperiod: Hawaiian 11/13 or Traditional 12/12
Indoor/Outdoor: Can/Can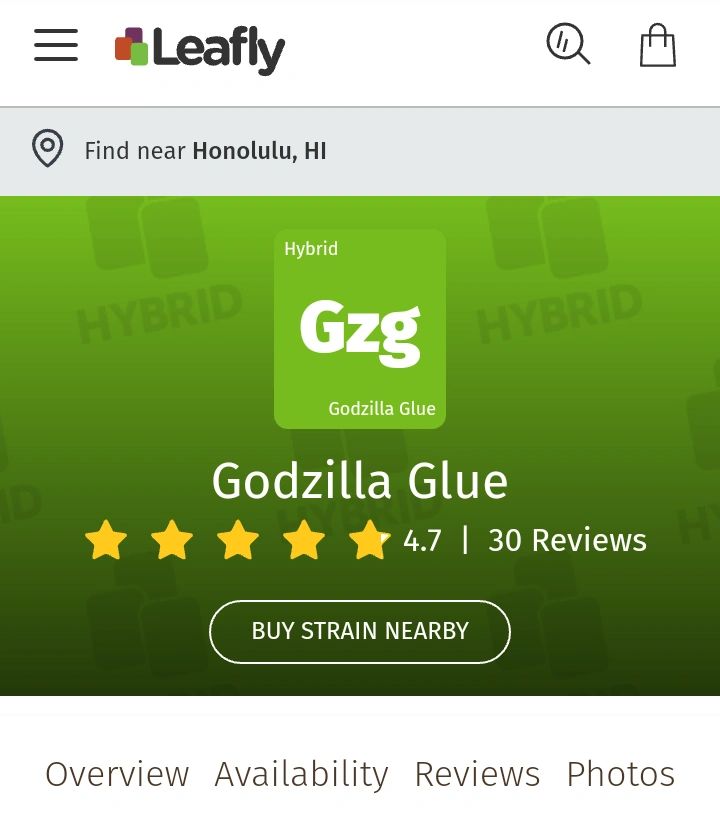 #GodzillaGlue44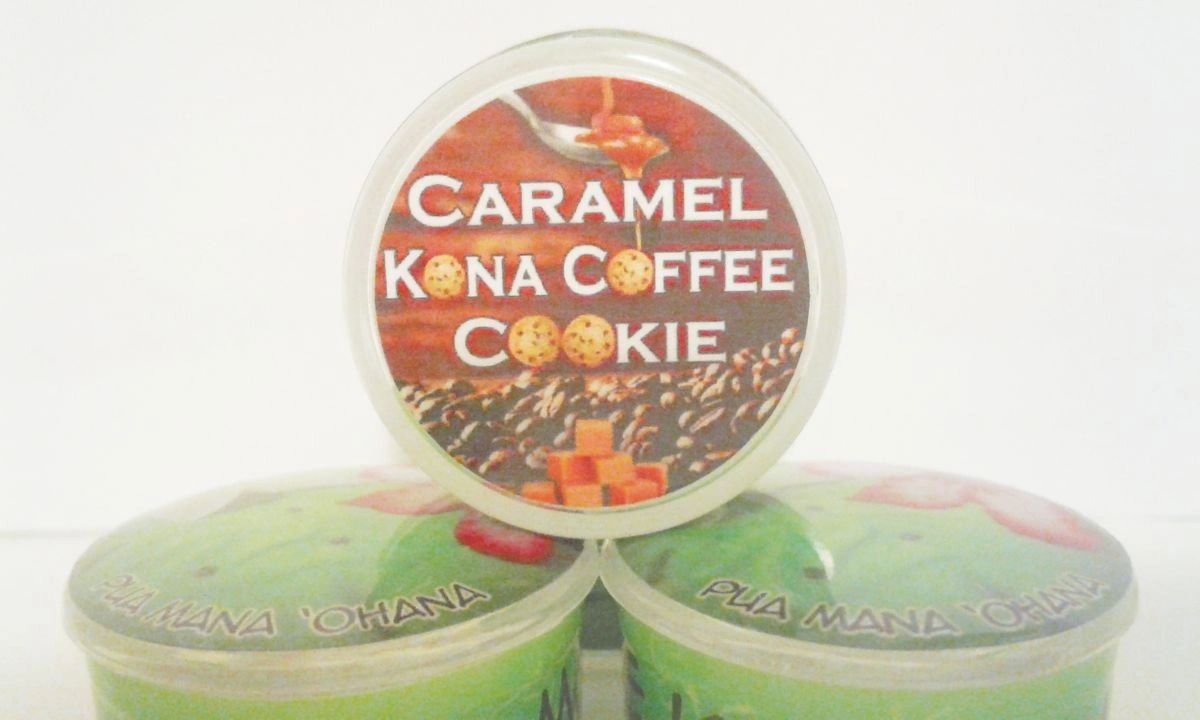 Caramel Kona Coffee Cookie
(Caramel Kona Coffee Kush x Herban Tribe GSC Forum cut)

Just when you thought our mouthwatering medicine masterpiece Caramel Kona Coffee Kush couldn't get any mo betta…she did!
"Caramel Kona Coffee Cookies by Pua Mana 1st Hawaiian Pakalolo Seed Bank is an immensely heavy indica-leaning hybrid. As the name suggests, this flower reeks of burnt sugar, doughy earth, and tropical flora. The flavor is as sweet and caramel as the aroma, but with spicy notes of hash on the finish. Caramel Kona Coffee Cookies was created by crossing Pua Mana's Caramel Kona Coffee Kush and Herban Tribe's GSC Forum Cut. This Kush-heavy combination hits the body like an avalanche, leveling stress and worry to the ground. As this intense physical sensation dissipates, it is replaced by mental and physical elation that elevates the mood, making it ideal for social gatherings or dark winter nights."~ Leafly
You can now officially flip your lid as Caramel Kona Coffee Cookies is here and will be coming soon to a dispensary near you!!
Yield: Nui = Big, Large 
Flavor: Caramel, Coffee, Cookies 
Flower time: 9-10 weeks
Photoperiod: Hawaiian 11/13 or Traditional 12/12

Indoor/Outdoor: Can/Can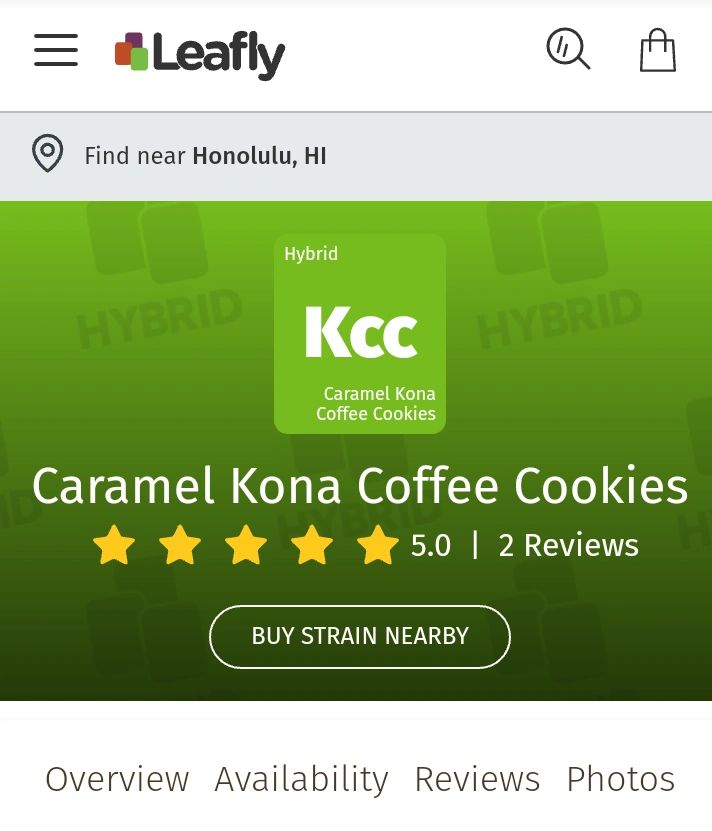 Caramel Kona Coffee Cookies on Leafly
#CaramelKonaCoffeeCookies
For growers new to taming the tremendous tropical terpene tower that is Hawaiian Sativa, choosing a HI Hybridz collection member to familiarize yourself with Hawaiian Pakalōlō prior to tackling the challenge of growing a Hawaiian Sativa is highly recommend.
Hybridization of Hawaiian Sativa strains bring their long flower time down and make the offspring mo' manageable for growers of all skill levels.
Our hopes are that when you sample a strain from our HI Hybridz collection, you will recognize the popular Pakalōlō we blended with Hawaiian like GSC or GG#4 — all the while taking note of the upgrades, like increased yield & resin production, due to the addition of Hawaiian. Then you will return to grow the pure Pakalōlō plant we blessed your favorite hybrid up with to create this mighty medicinal member of our HI Hybridz collection, furthering our goal of Hawaiian Pakalōlō preservation.
Aloha a hui hou
Pua Mana 'Ohana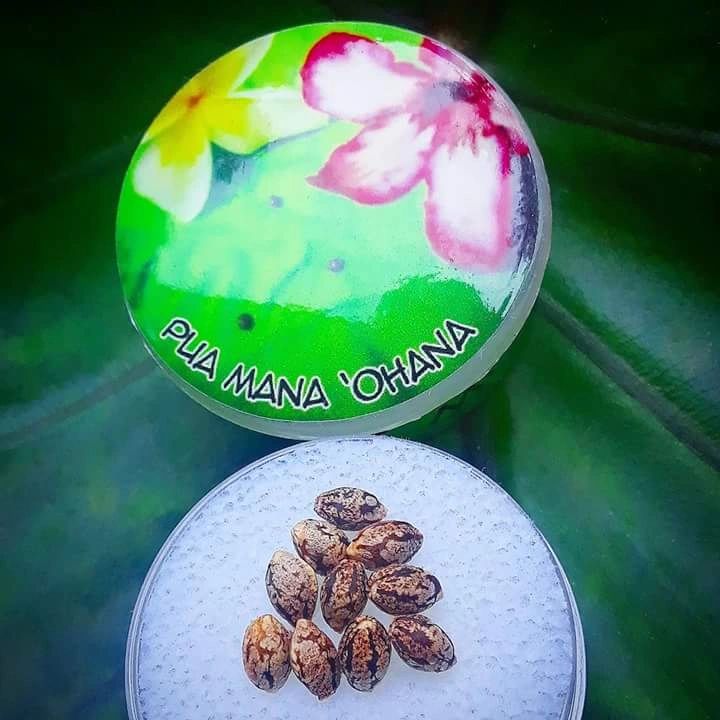 ~ Pua Mana 'Ohana & Pua Mana 1st Hawaiian Pakalōlō Seed Bank release our rare endangered Hawaiian genetics for souvenir & preservation purposes ~